A Realtor® is a member of the National Association of Realtors®. The Realtor® marks let people know that you adhere to a strict Code of Ethics that protects clients, the public, and other real estate agents. The term Realtor® is not only a trademark owned by NAR and protected by federal law, it's a valuable membership benefit that distinguishes members from other real estate licensees.
NAR Membership Marks Manual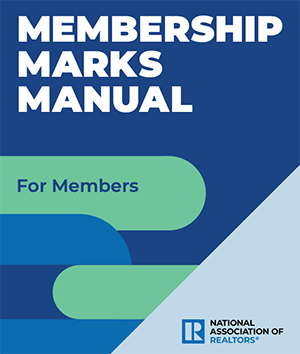 NAR's new Membership Marks Manual is specifically geared towards members and more clearly and concisely explains NAR's REALTOR® trademark rules. Review NAR's main trademark rules and learn how to avoid common misuses, including use in business names, domain names and social media usernames. Download the NAR Membership Marks manual here.