Grow Your Business. Gain a Competitive Edge. Save Time & Money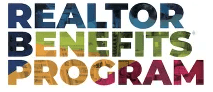 Designed with you in mind, the Realtor® Benefits® Program is your official member benefits resource, bringing you savings and unique offers on products and services just for Realtors®. Program Partners are carefully selected, so you can be assured they understand the unique needs of real estate professionals and are committed to your success. Whether for your professional or personal needs, make www.nar.realtor/RealtorBenefits the first place you stop when you shop.
Download the Realtor® Benefits® program At-a-Glance brochure, which showcases all the companies offering savings and benefits to NAR members.
NC Realtors® Partner Program
In today's hectic business world, who has the time to research vendors or check out how to get more for your money? NC Realtors® has taken the guesswork out of this tedious task with the Realtor® Partners Program. Through this program, NC Realtors® members receive special discounts on the products and services you use most. From signage to insurance to office supplies, the Realtor® Partners Program discounts keep your hard-earned money where it belongs—in your pocket. Meet the NC Realtors® Realtor® Partners!
NAR Right Tools Right Now Program
The National Association of Realtors® Right Tools Right Now program is designed to help you get your hands on the most helpful resources carefully vetted just for you!
Each month, NAR offers savings on select tools, products, and resources most beneficial for you and your business, and offer them for FREE or at a discounted prices.