June is Homeownership Month
National Homeownership Month is a time to celebrate and promote the modern American Dream of owning a home. Realtors® pledge to continue to lead efforts to ensure that the dream of homeownership is not only possible, but very real, for any and all who want to achieve it, so they can have a place of their own to make memories, grow their financial futures, and build strong communities. Stay tuned to OCHAR's Top 5 throughout the month to learn how your Realtor® association is working to expand homeownership.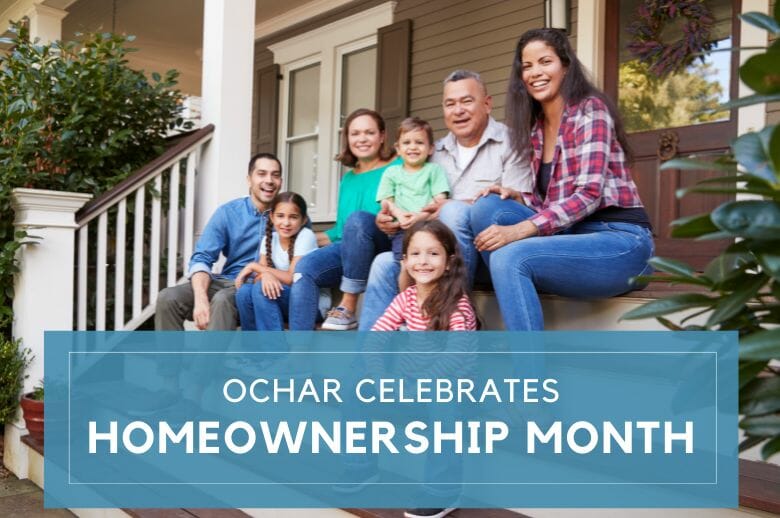 Save the Date
On Tuesday, June 21, at 11am ET, Dr. Jessica Lautz, NAR's vice president of demographics and behavioral insights, will offer a virtual Homeownership Month briefing on challenges and opportunities in the current housing market.
NAR Research on Homeownership Trends
The NAR Research team is a resource for REALTORS®, policymakers, and the public. Our skilled economists produce and analyze a wide range of data, providing the best resources and information on real estate.
These and many more reports, surveys, and data collections are available in the Research and Statistics section of nar.realtor.
Homeownership Month Resources for Realtors®
Drive With NAR Podcast: On June 6, REALTOR® Magazine will release a Homeownership Month-themed episode of the new Drive With NAR podcast(link is external)focused on helping a new generation of homeowners enter the market.
That's Who We R: NAR's national advertising campaign demonstrates the REALTOR® difference – especially in helping more Americans achieve the dream of homeownership. Download advertising and social media assets.
Homeownership Month Social Graphics: Download these graphics and use them on your social channels to show support for Homeownership Month.