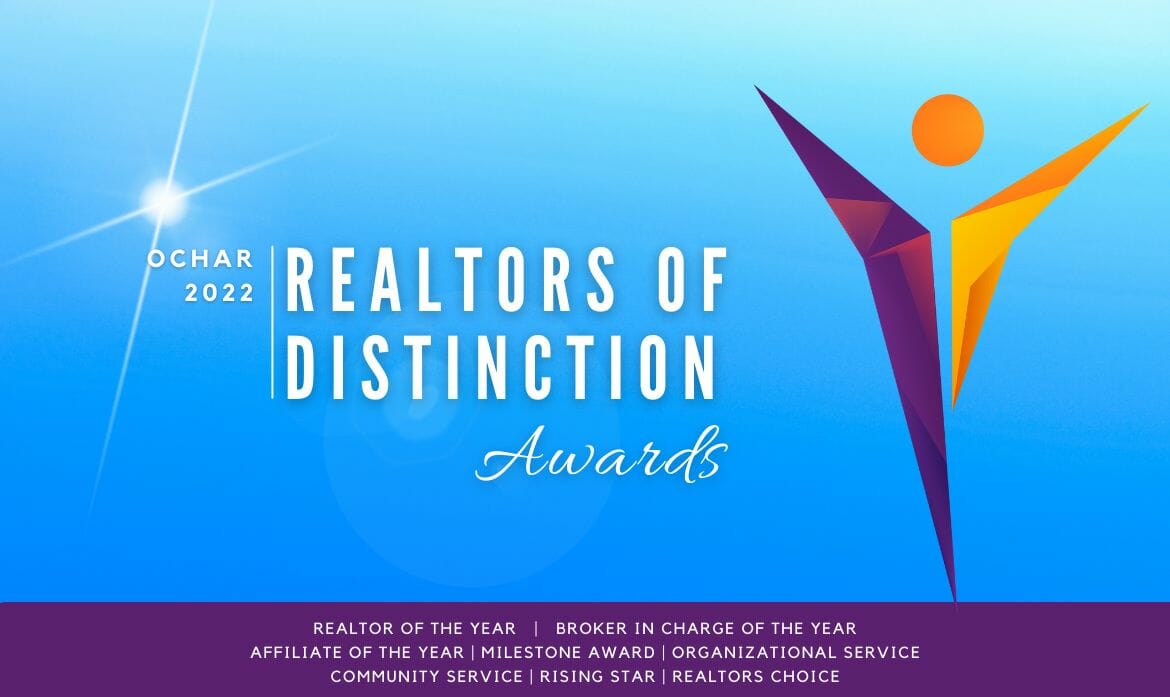 Nominate an OCHAR Realtor® of Distinction!
OCHAR Realtors® and affiliates are working every day to help buyers and sellers navigate a challenging real estate market. But that's not all. Our members work tirelessly in their communities to make a difference, to help those in need, and to improve the quality of life for those who call this part of North Carolina home.
Each year, we recognize those whose work and commitment to community have made an enormous impact.
AWARDS
Realtor® of the Year. Recipient demonstrates high principles of integrity, adherence to the Realtor® Code of Ethics, and advancement of the principles of good real estate practice among brokers, agents, and the general public. The individual is involved in OCHAR and civic activities in the community.
Broker in Charge. Recipient provides outstanding leadership in their brokerage, works to advance the Realtor® brand, and is an important resource to their team.
Affiliate of the Year. The Affiliate of the year is awarded to a person or organization that exhibits the true meaning of sponsorship/support to the organization, someone who has given their time and talents to the betterment of the organization and members.
Milestone Award. The Milestone Award is presented to a REALTOR (active or retired) with 20+ years active in the industry, who demonstrates or demonstrated service to the organization, community and the profession throughout their career.
Organizational Award. The Organizational Service Award is presented to a member who has exhibited outstanding service and commitment to OCHAR, relating to a specific project or committee over the course of 2 or more years.

Community Service Award. This award recoginizes a member whose extraordinary commitment to volunteer work has helped make their community a better place to live.
Rising Star. Recognizes the achievements and professionalism of a Realtor® who has been involved in real estate sales for 3 years or less. Eligible recipients are those newcomers to the profession whose enthusiasm, achievement, and professionalism show strong indications for success in the field, as well as promise for leadership in OCHAR.
Realtors® Choice. The REALTOR's Choice Award is given to a REALTOR that other REALTORS really enjoy working with because of their professionalism, competency and attitude and is voted on by you, the REALTOR members!