Thousands of Print & Digital Resources for Realtors®
Did you know that the National Association of Realtors® Library is the largest real estate library in the world? Founded in 1923, the NAR Library offers print and digital collections on just about any real estate topic you can imagine. You can even start your own book club with colleagues, or your team! Click Book Club Services using the button below.
This month's featured eBook is a great read as we kick off a new year.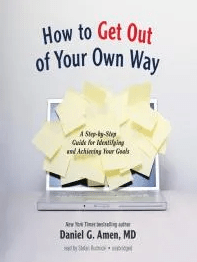 How to Get Out of Your Own Way
Full of expert, pragmatic advice for unraveling and breaking through self-defeating behavior. Listen to the audiobook here.