OCHAR Realtor® Litter Sweep – April 26
OCHAR members care about our communities! That's why we're joining the North Carolina Department of Transportation Spring Litter Sweep! On April 26, Realtor® and affiliate members are invited to make a difference by participating in the NCDOT Litter Sweep program.
Litter Sweep is NCDOT's biannual statewide roadside litter removal initiative. Residents throughout the state participate in local efforts to help clean up North Carolina's roadways.
NCDOT will supply bags and safety vests for the event. OCHAR will coordinate a time and place for the distribution of bags and vests. Please download safety instruction using the button on the right.
Following the event the OCHAR Social Committe invites you to join us for a happy hour celebration at Old East Tavern from 5-6pm.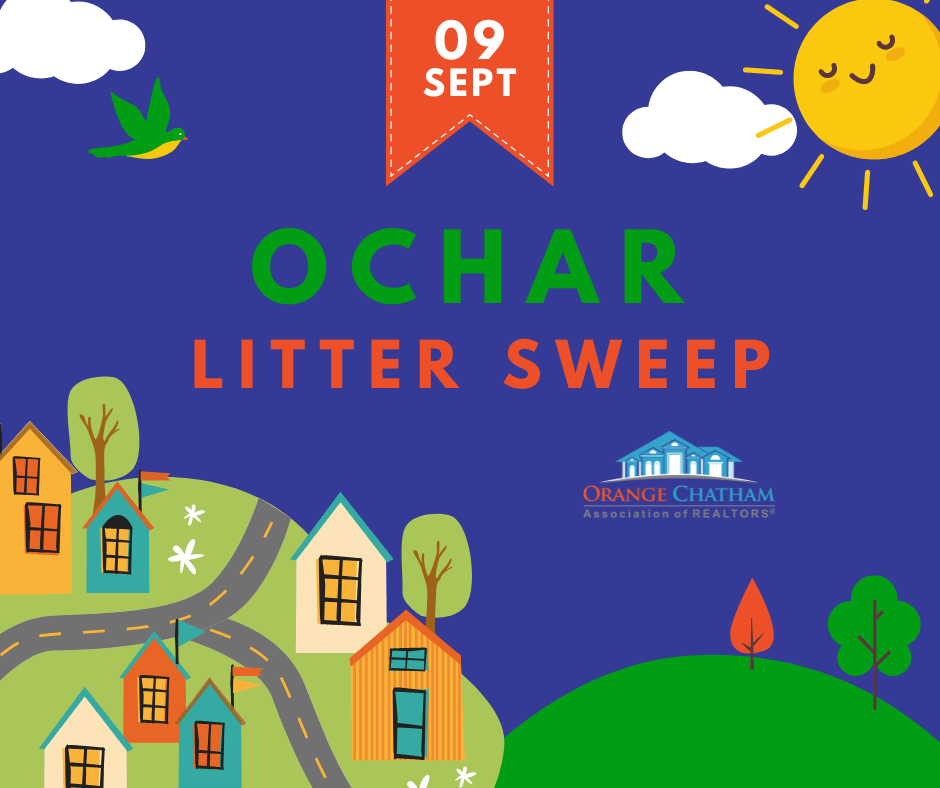 OCHAR Litter Sweep
Tuesday, April 26, 2022
3-5pm
Happy hour at Old East Tavern – 5-6pm